Last week we worked with the Entuit folks to finish up commissioning 459 dorm rooms and hall lounges in 4 dorm buildings on the picturesque SUNY Cobleskill campus. Point to point wireless connections were validated for temperature sensors, occupancy sensors, and relays.  The new controls will 1) limit upper temperatures (no more 75-80+ degree rooms!), 2) set back a few degrees during short unoccupied periods, and 3) set back to 55 degrees during longer break periods. Gateway controls allow heat in rooms to be scheduled off, with the exception of a few resident directors that reside there all year long. National Grid's incentive engineers estimate about a 20% savings.  Cobleskill staff was a pleasure to work with.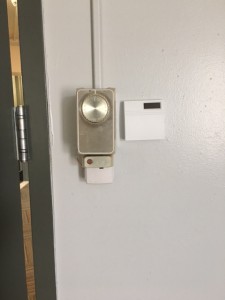 Temperatures sensor and relay now work in combination with the existing thermostat.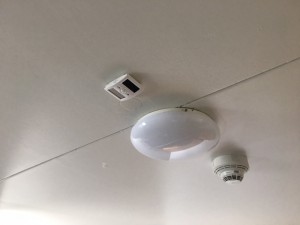 Occupancy sensor positioned with light and smoke alarm dorm room ceiling.