Optimizing Energy & IEQ
Welcome to your portal for answers and resources. We welcome your phone call or email:
CONTACT DETAIL
Eastern Office: 1930 Baseline Rd; Grand Island, NY 14072
(716) 926-6007 x 701
Western Office: 1202 E Colima Dr; Sandy, Utah 84094
(801) 300-1608
USA: (844) 937-8633
Mon – Fri: 9:00 – 5:00
WHAT WE DO
In reality, green buildings are a balancing act, and not all about energy. While energy is important, the concept of "green building" includes healthy people as well. We are committed to helping our commercial building clients take advantage of New York State's ambitious climate protection act, and associated incentives to:
Lower operating costs and improve bottom line profits
Improve occupant wellness and productivity
Enhance your corporate reputation, and ESG contributions
Realize potential for competitive advantage
HOW WE DO IT
It starts with a discussion. Right of the bat we've discovered many buildings can start with no-cost, low-cost measures – for example, taking advantage of new NYS incentives for off-site renewable energy.
It continues with an understanding of where you are in the process of your energy efficiency goals. We focus on ventilation effectiveness – which is your ticket to both energy efficiency, and occupant wellness and productivity. The latter being especially important in our new era of heightened awareness of health concerns.
To optimize your results we partner with your engineering, HVAC, and electric service providers, as well as your HR and IT teams. We believe this collaboration is key to successful implementations.
WE ARE YOUR GATEWAY TO UTILITY INCENTIVES
LEADING THE NATION IN CLIMATE CHANGE
New York State's recently passed Climate Leadership and Community Protection Act sets a foundation to address climate change. This will be accomplished through reducing energy consumption and utility bills, and by increasing access to ever-improving clean, efficient and reliable energy solutions.
The first stop – and an easy win – is the opportunity for commercial building meters to qualify for renewable energy bill credits of 10% on their electric bills. Click here for assistance with enrollment.
NYSERDA provides strong incentives for implementing the next generation of smart building technologies through their Real Time Energy Management (RTEM) program. Two of our solutions partners are NYSERDA-qualified RTEM vendors that can help you take advantage of 30% cost share on your next project.
HEALTHY BUILDINGS MEET ENERGY EFFICIENCY
The strategies below are frequently implemented due to code requirements or specified as part of green building compliance. The question is not so much "if" the strategy apples, but rather how it is implemented for the best return on your investment.
In many cases, the most immediate and high-yielding results come from demand-based control of plug, lighting, and HVAC loads. This means controlling energy at the point of use through effective sensors.
Smart sensor applications require three critical attributes:
Quality sensors for accurate measurement with low life cycle costs*,
Efficient integration for control
The ability to gather information for future improvement, ongoing energy savings, and indoor environmental validation
New energy codes call for demand-based control of energy, yet most buildings are not taking advantage of innovative sensor platforms that optimize savings and information for future improvements. This is where we come in.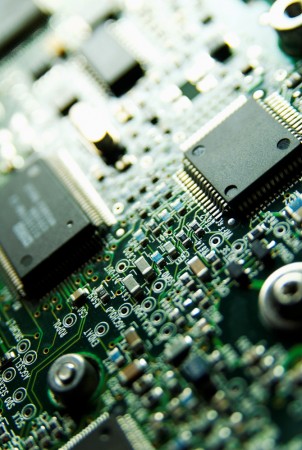 1233
Metric Tons of CO² Saved/Year
338
Energy/IEQ Reports Generated
2.9
Avg Project Payback in Years
Company news
To Good to Be True?
One of the most gratifying feelings in my business career has been helping existing and new clients take advantage of NYS subsidies that are available [...]