Optimizing Energy & IEQ
Welcome to your portal for answers and resources. We welcome your phone call or email:
CONTACT DETAIL
Eastern Office: 1930 Baseline Rd; Grand Island, NY 14072
(716) 926-6007 x 701
Western Office: 1202 E Colima Dr; Sandy, Utah 84094
(801) 300-1608
USA: (844) 937-8633
Mon – Fri: 9:00 – 5:00
WHAT WE DO
In reality, green buildings are a balancing act, and not all about energy. While energy is important, the concept of "green building" includes healthy people as well. Our solutions for both decarbonization and well buildings help you achieve your sustainability goals.
Since ventilation plays an essential role in both energy consumption and indoor air quality, one of our specialties is providing options for measuring, controlling and reporting outside air ventilation rates. After all, you can't manage what you don't measure!
Another specialty is helping our clients take advantage of utility incentives and other state programs that support efficiency measures and renewable energy alternatives. In New York state for example we have helped facilities save 10% off their electric bills through enrollment in community solar projects. Click here for assistance with enrollment.
HOW WE DO IT
It starts with a discussion. Right of the bat we've discovered many buildings can start with no-cost, low-cost measures.
It continues with an understanding of where you are in the process of your energy efficiency goals. We focus on ventilation effectiveness – which is your ticket to both energy efficiency, and occupant wellness and productivity. The latter being especially important in our new era of heightened awareness of health concerns.
To optimize your results we partner with your engineering, HVAC, and electric service providers, as well as your HR and IT teams. We believe this collaboration is key to successful implementations.
WE ARE YOUR GATEWAY TO UTILITY INCENTIVES
HEALTHY BUILDINGS MEET ENERGY EFFICIENCY
The strategies below are frequently implemented due to code requirements or specified as part of green building compliance. The question is not so much "if" the strategy apples, but rather how it is implemented for the best return on your investment.
In many cases, the most immediate and high-yielding results come from demand-based control of plug, lighting, and HVAC loads. This means controlling energy at the point of use through effective sensors.
Smart sensor applications require three critical attributes:
Quality sensors for accurate measurement with low life cycle costs*,
Efficient integration for control
The ability to gather information for future improvement, ongoing energy savings, and indoor environmental validation
New energy codes call for demand-based control of energy, yet most buildings are not taking advantage of innovative sensor platforms that optimize savings and information for future improvements. This is where we come in.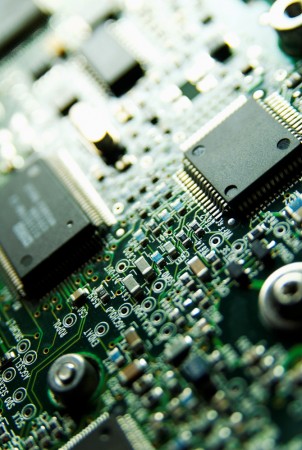 1233
Metric Tons of CO² Saved/Year
338
Energy/IEQ Reports Generated
2.9
Avg Project Payback in Years